Latest Images
"75", imagewidth => "75"); $objCpm->cpm_viewLastAddedMedia(4,3,$options); $objCpm->cpm_close(); ?>
Current Projects
Follow Selena On Twitter
Follow Us On Twitter
Elite Affiliates
include ('/home/selenagomez/public_html/affs/config.php'); $affsubcat = '1'; include ('/home/selenagomez/public_html/affs/display.php'); ?>
Top Affiliates
include ('/home/selenagomez/public_html/affs/config.php'); $affsubcat = '2'; $affstyle = 'textlinks'; include ('/home/selenagomez/public_html/affs/display.php'); ?>
Site Donations
Are you a visitor or a fan? Have any photos, etc that you see missing in our gallery that you would like to donate to the site? If so, feel free to send them to us. If you would rather donate graphics or videos, that is welcome as well! Remember to include how you would like credited as we always give full credit out. What can you donate? - Event/Appearances - Magazine Scans - Photo Sessions - Screencaps - Video Clips - Graphics E mail us at contact@selenagomez.net
Disclaimer
(C) 2016 I Heart Selena is a non-profit fan site dedicated to actress/singer Selena Gomez. We are not linked to Selena, her management or friends and family in any way. All images and texts belong to their respective owners. No copyright infringement intended. This is an unofficial website.
Categories
Archive for March, 2017
Candids
Hi! Selena was spotted at Menchie's Frozen Yogurt in Los Angeles!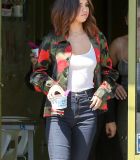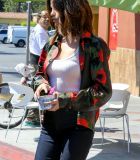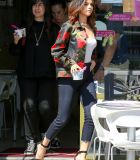 Home > Candids > 2017 >
At Menchie's Frozen Yogurt in Los Angeles – March, 23
by admin
March 24, 2017
0 Comments